I'm a godfather!
I must be getting old.

There was a time when people asked me to be the godfather of their children in baptism or confirmation. Of course, fellow St. Mary's College (SMC) alumni Mark Manipon and Sheila Pantino got me as one of their sponsors during their civil wedding in 2004.

This time, I was really asked to be one of the godfathers not for one but two couples in a mass church wedding held last May 26 at the Immaculate Heart of Mary Parish Church beside Claret School in UP Village, Quezon City.

I guess at the back of my mind, I've always had this (wrongful) image, notion and association that wedding godfathers had to be from the rich and famous AND meant that you were very old.

The loving couples who were joined in holy matrimony were Jack and Tess Canicon and Joseph and Roselyn Ental. Joseph and Roselyn were among the many residents of Botocan who lost their former homes in a recent fire. They live in a different part of the area now still trying to make ends meet. But Gawad Kalinga and the Couples for Christ community has given them renewed hope in life, facing challenges with support from brothers and sisters and more importantly, drawing strength from the Lord.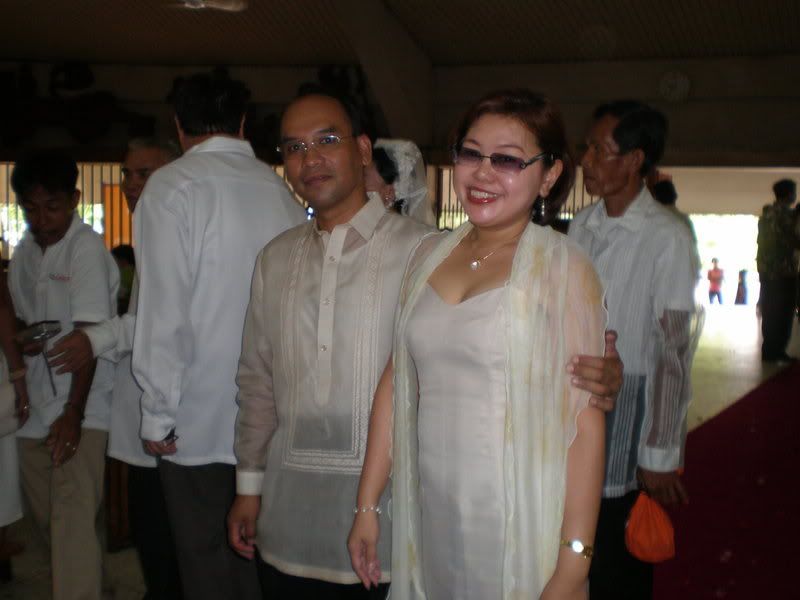 No, they are not my godchildren!
This lovely couple are North B5 - A Unit leaders Bro. Rhollie and Vicky Alino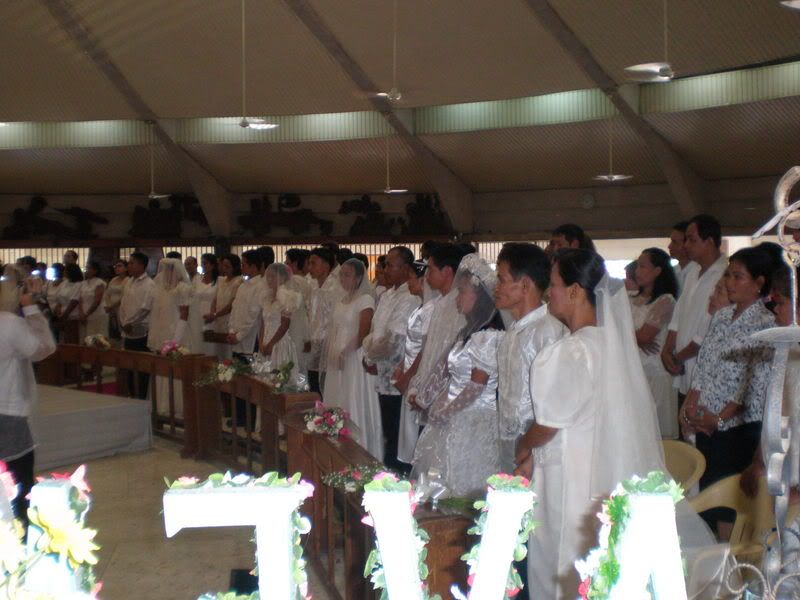 10 couples had their church wedding that day -
9 of which came from GK Botocan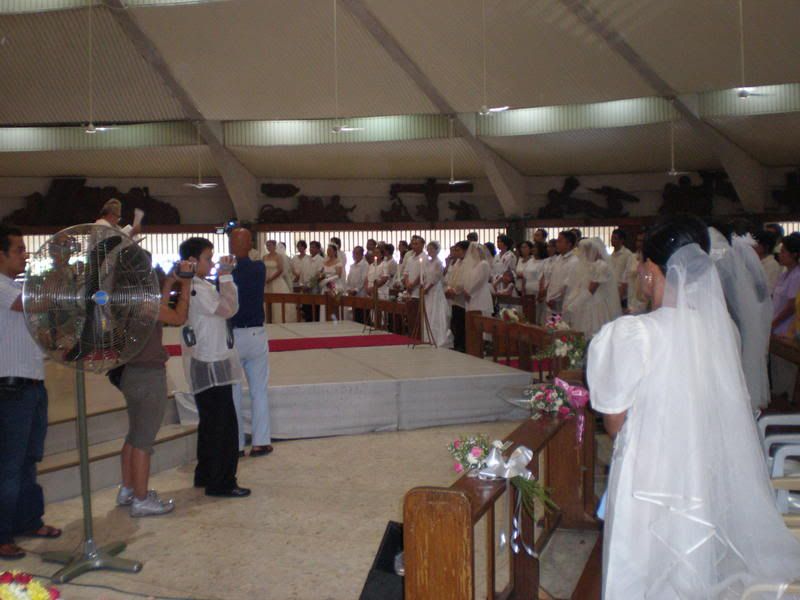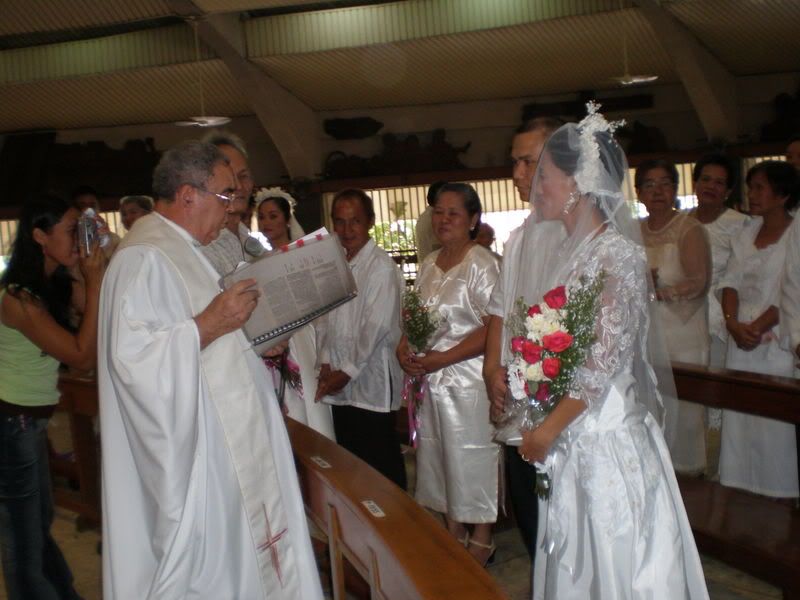 Bro. Jack and Sis Tess Canicon - one of the two couples that asked me to be their godfather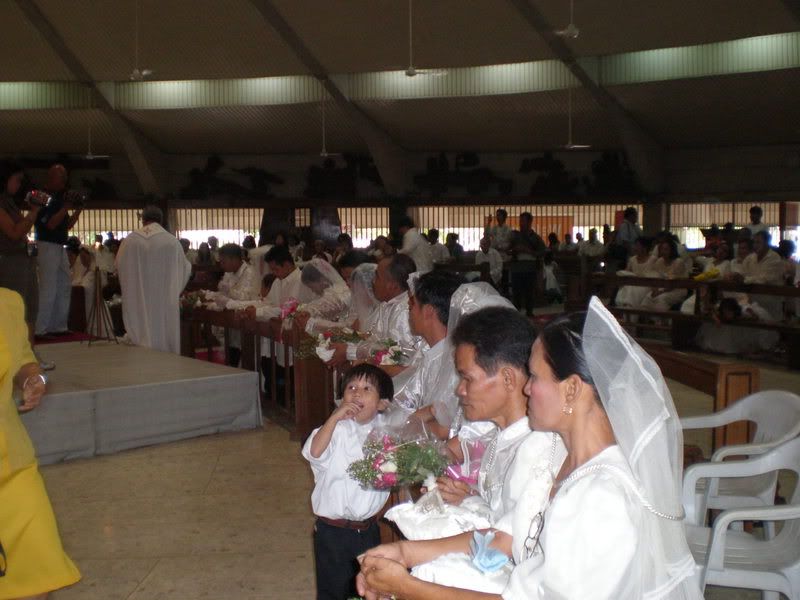 The wedding couples receive Holy Communion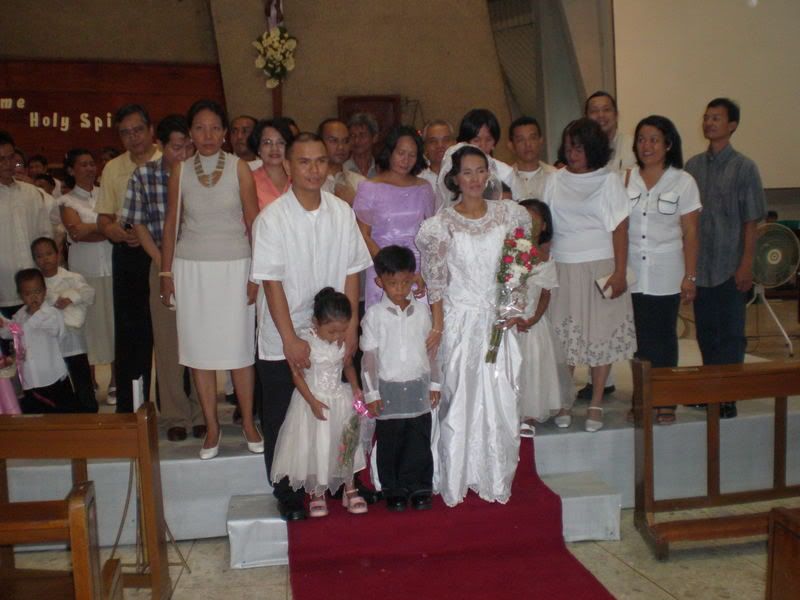 Best wishes to the Canicon family!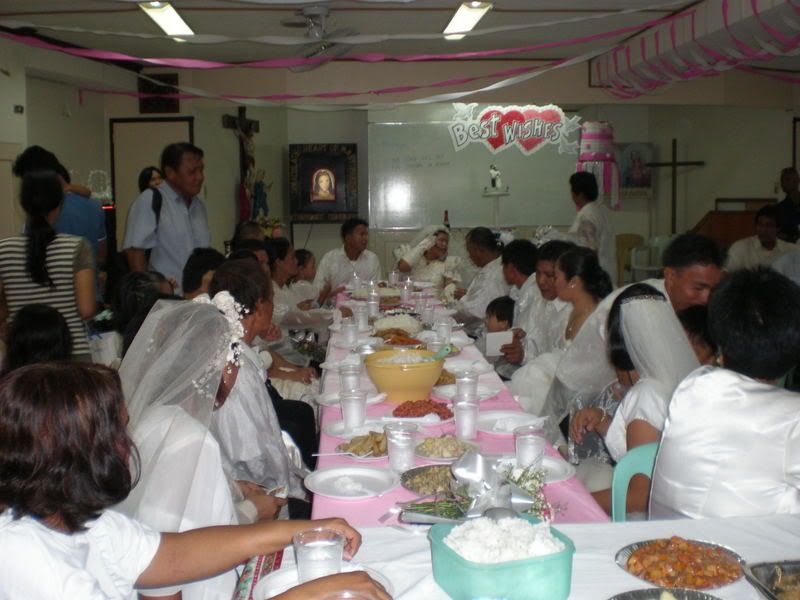 The wedding reception was done at one of the church's function rooms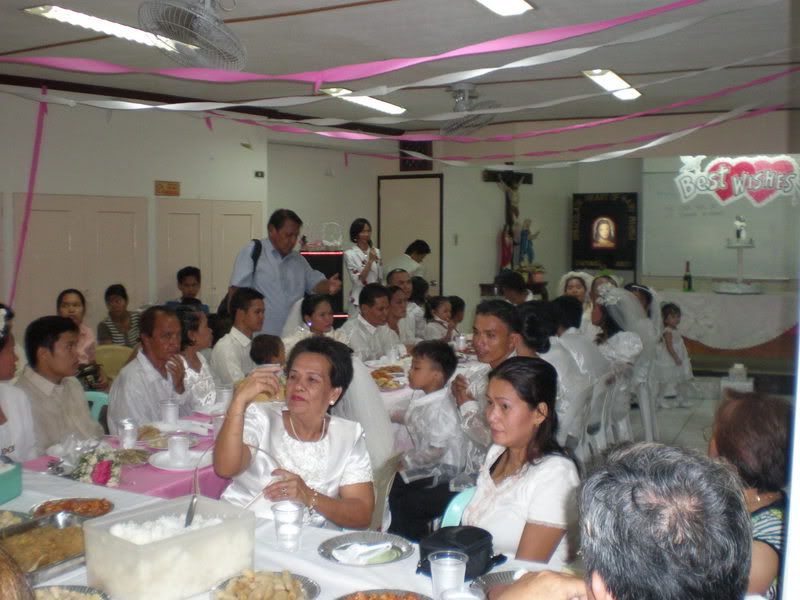 North B-5 leaders pose for posterity


I really don't know why they chose me as one of their wedding godfathers. But I'm mighty glad and blessed that they did.


This picture with the Ental family was taken after a Kapitbahayan Membership Training (KBMT) talk I delivered last June 17. On the background is the area of GK Botocan.


Labels: Couples for Christ