Sheila Manipon visits the country!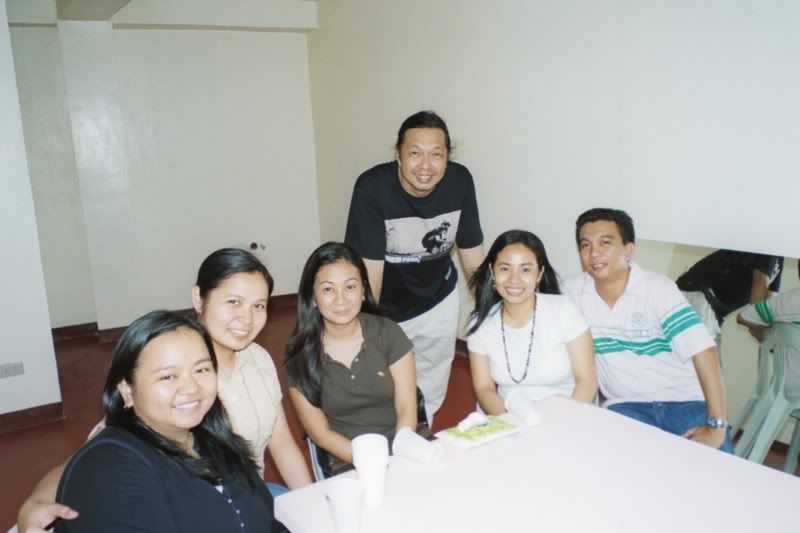 Sheila (second from left) is back for a vacation from the Middle East
Sheila Manipon was back in town for a short vacation early this month of June. We had a mini-reunion with other friends last June 9 in the afternoon. Sheila invited us during the house blessing of several constructed apartment rooms at the back of the Manipon family's old house in San Miguel Subd., Tandang Sora, Quezon City.

Present that day were Charisse Calingasan and Melanie Paggao, who I have not seen for a long time. I met for the first time other friends of Sheila like Leah Navarra-Lucero who came with husband Jojo, and perky Janeth Jose.

I wasn't able to witness the actual blessing but was able to talk and catch up with what's new in the lives of these SMC High School '97 batchmates.

Sheila and husband Mark (who unfortunately could not come home at this time) are both alumni from St. Mary's College. While we didn't belong to the same batch, this couple at some point in time was active members of the SMC Alumni Foundation where we became good friends.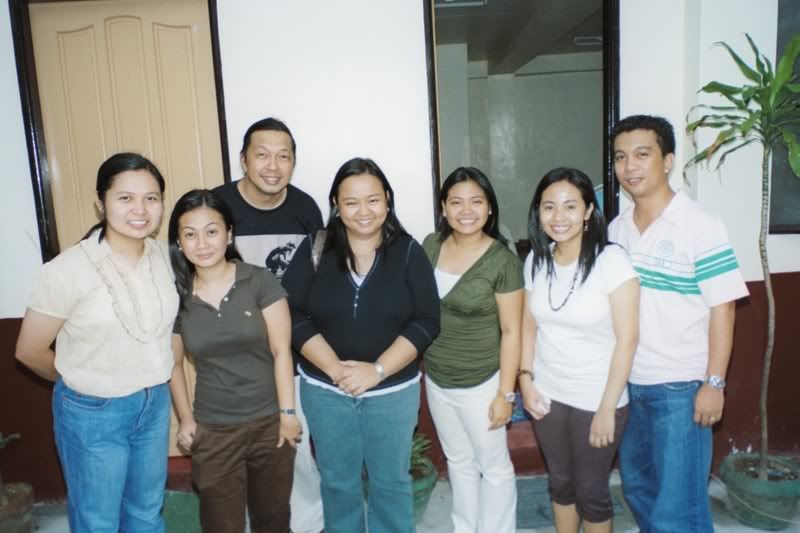 (From left to right) Sheila, Melai, me, Charisse, Janeth, Leah and Jojo

I was honored by the two when they chose me as one of their sponsors during their civil wedding at the Quezon City Hall of Justice, way back in 2004 before they left to work in Jeddah, Saudi Arabia. I know the couple has definite plans for their future. I wish Sheila and Mark well in their worthy endeavors. I hope that when the time comes, I will also be able to witness their forthcoming church wedding. By all indications, it's a match made in Heaven! God bless them!

Labels: Alumni