Couples for Christ turns 26!
The number 26 has always been special for me.
I was born on September 26.
My wife was born on October 26.
We were married on January 26.
Our second child was born on December 26. (Our eldest almost was born on a 26 – Feb. 25; the third also on a (Sept.) 25 and our youngest on a (March) 12.
I recently even became a godfather to two Couples for Christ (CFC) couples during a mass wedding ceremony last May 26.
This year, the CFC itself has turned 26!
Last June 24, the community celebrated its 26th anniversary at the Quirino Grandstand grounds in Luneta Park, City of Manila.
Many leaders and members from my unit were present that special day in Manila. Unfortunately, my wife Odette wasn't able to join us due to her disminorhea. Junior and Sonny Boy opted to just stay behind and look after their mother. With me, came along Joshua, Baby Faith and their two nannies. We got a ride with the del Castillo couple in their Mitsubishi Pajero vehicle with some of their household members from Sitio Ruby.
We arrived at the park grounds by around 10:00 am. We then proceeded to the area near the statue of St. Lorenzo Ruiz which I told unit members to be our rendezvous point by around that time. We weren't able to see anyone new after 30 minutes though we received information several members from Sitio Ruby were already there having arrived earlier this morning. I bought an anniversary shirt which I changed to before the group moved and settled to a shady corner near the road in front of the nearby Manila Hotel.
Unlike last year, this anniversary at the Quirino grounds was met with good hot weather. Last year, I was wet due to the continuous rains that even got stronger in the afternoon. This year I was still wet but this time because perspiration due to the sun's extreme heat.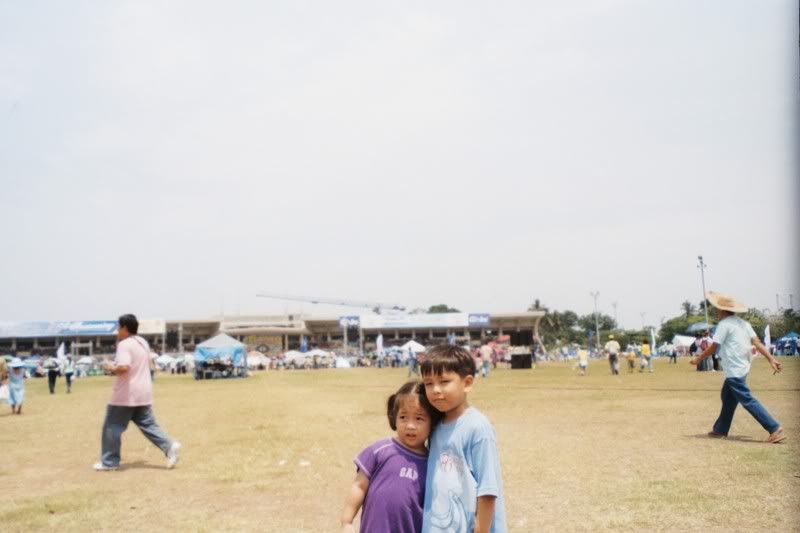 I really loved this picture of Faith and Joshua so close together on the CFC's Anniversary Day!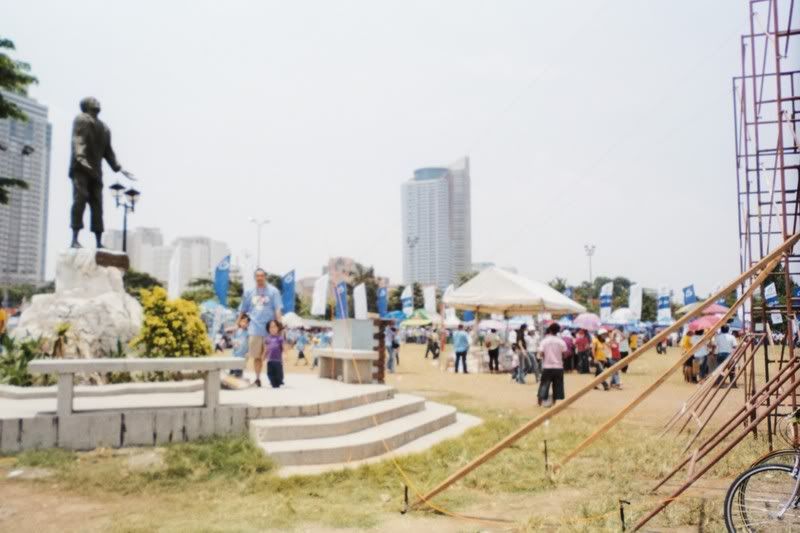 Family picture beside the statue of St. Lorenzo Ruiz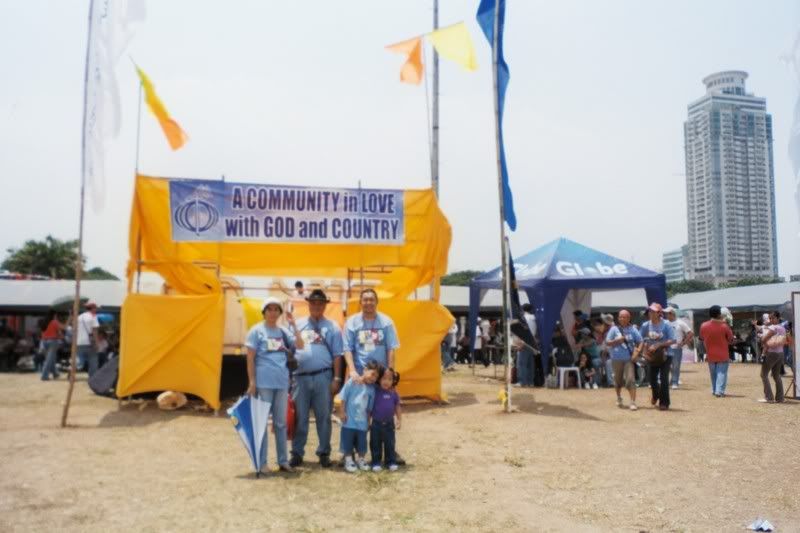 With Bro. Omin and Sis. Nette del Castillo, the message at the back says it all for the CFC
Lunch time with nannies Ate Maymay and Ate Marijoy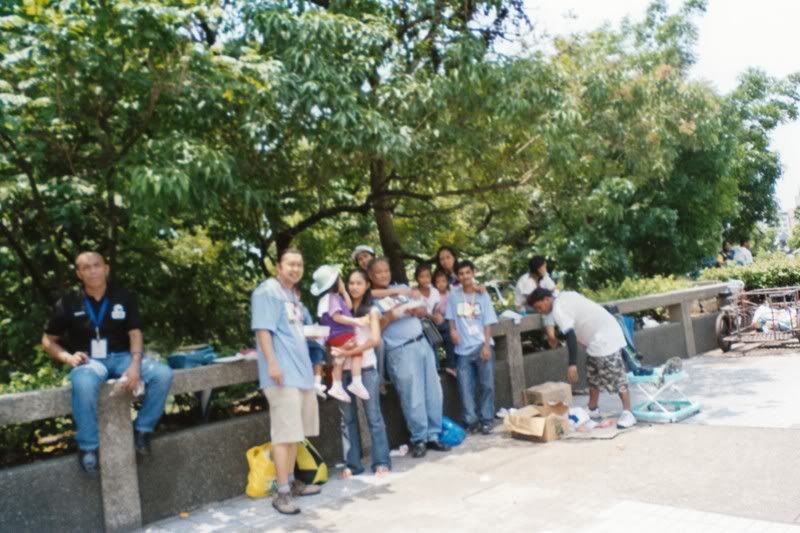 Joining us in the picture are members of the Moscoso family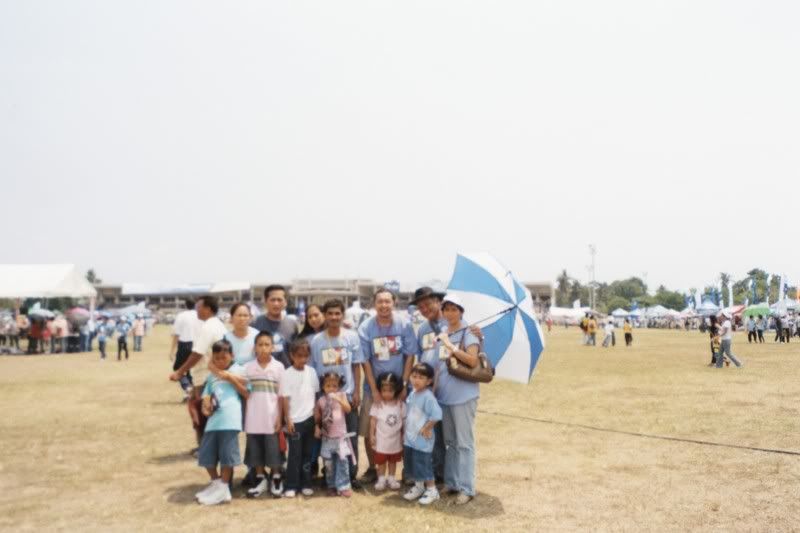 After lunch, the group decided to go around the area from booth to booth.
Former unit members and now leaders in another unit is Bro. Jun and Sis. Jeanny Barrera and their kids join us in this picture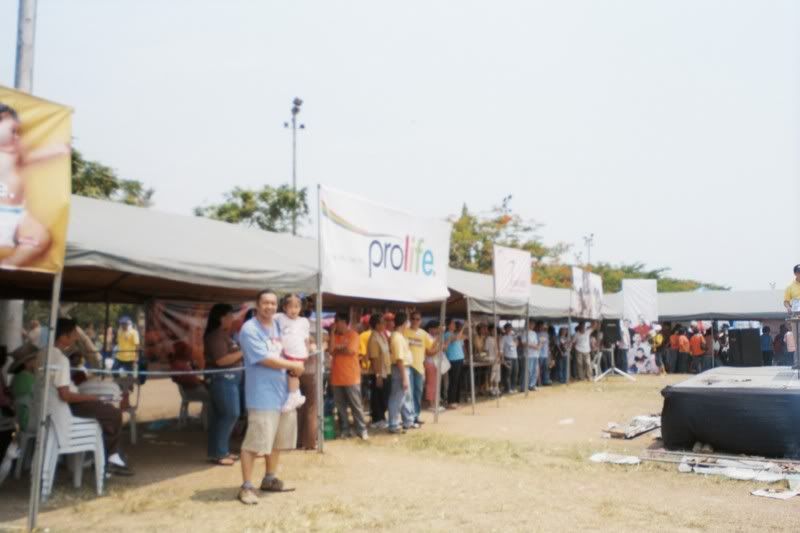 Unlike before, booths this year highlighted the community's various ministry's like Pro-Life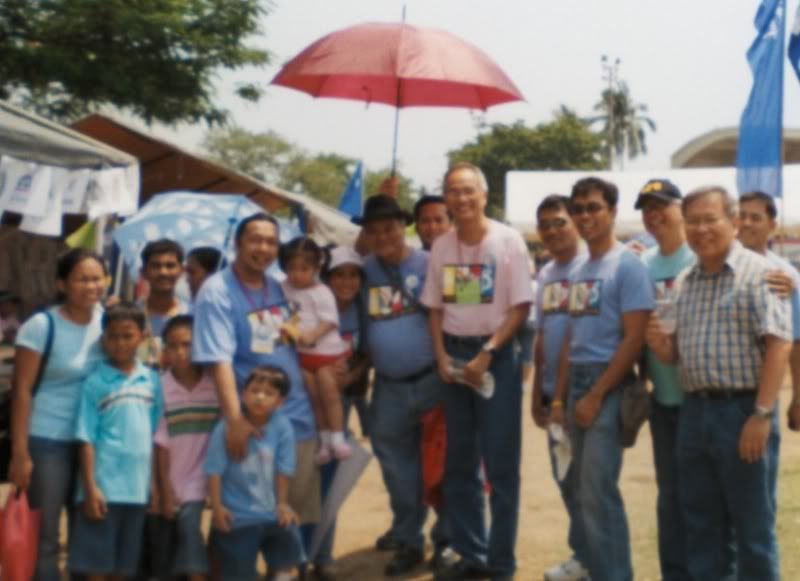 Picture of posterity with former CFC elders Frank Padilla and Lachie Agana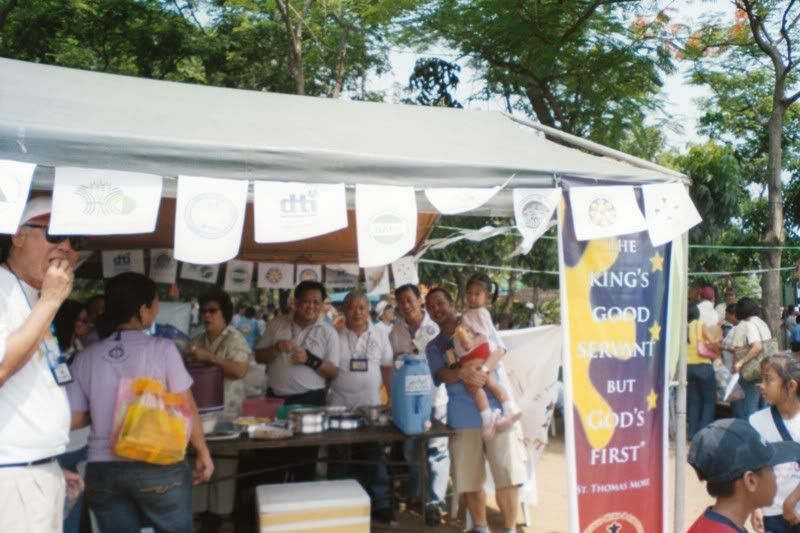 With St. Thomas More and Associates (STMA) brethren at their ministry booth
With STMA brods Dandy Calvez, Phil de Guzman, Francis Carandang and George Asensi
Near the Quirino Grandstand itself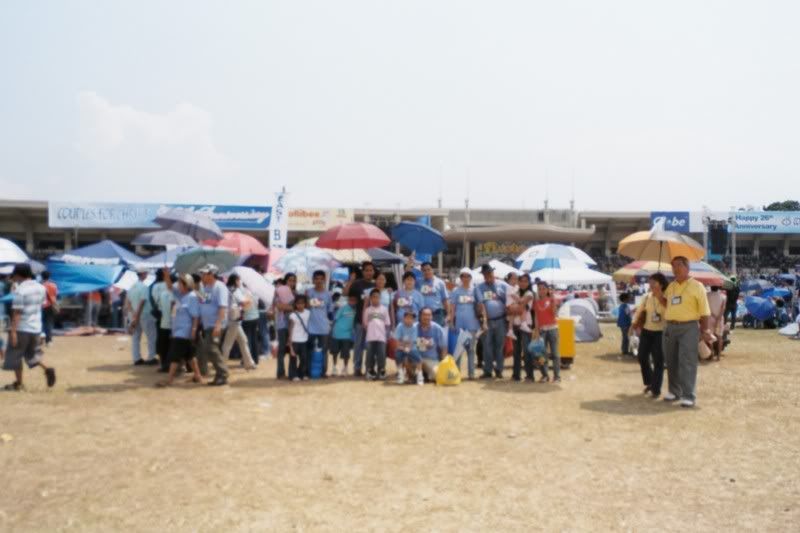 At this point, we meet Bro. Jun and Sis. Ivi Palma, household leaders in our unit
who were also going around the booths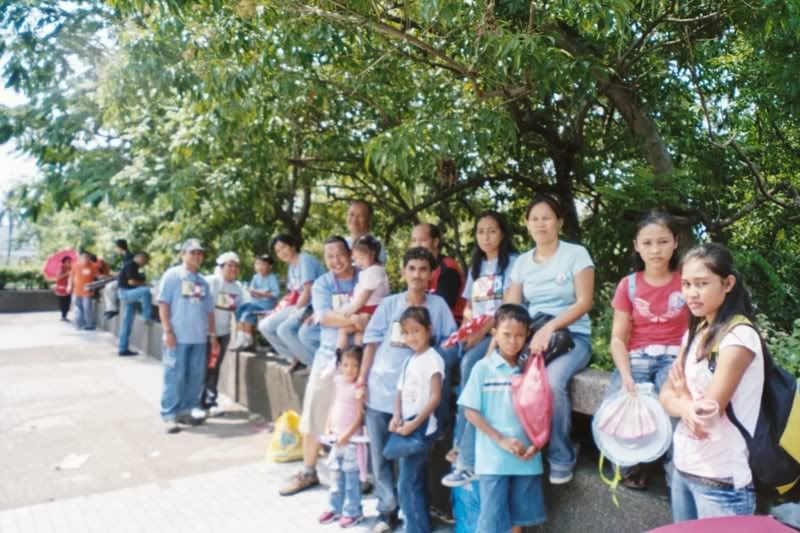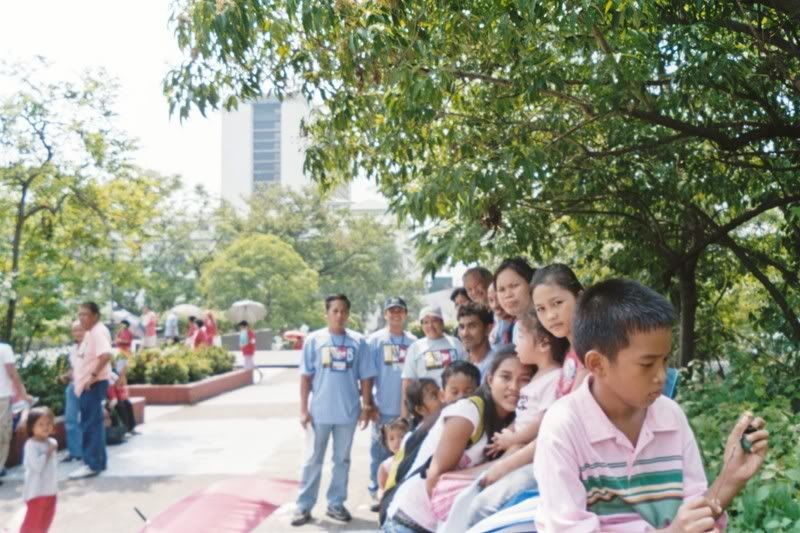 Back to our shaded "home base" by the historic Manila Hotel this time with the Lapore couple, Bro. Noel and Sis. Perry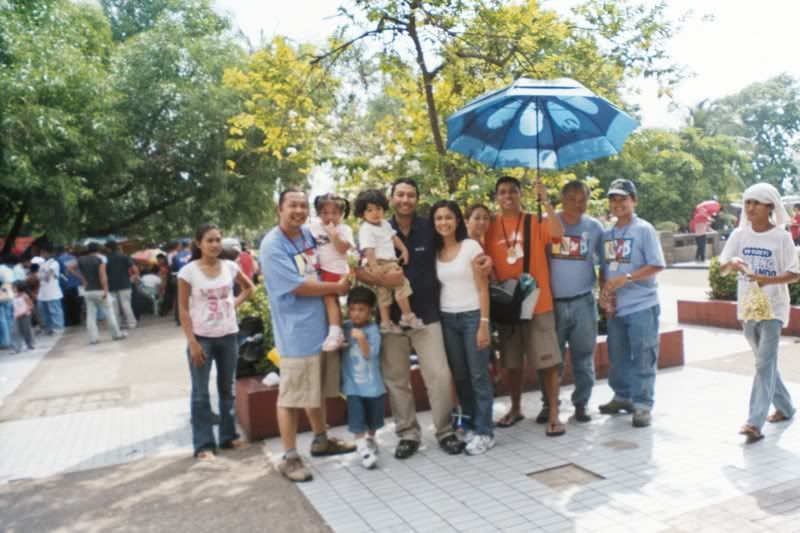 With the Oquiňena family (Bro. Luis is Gawad Kalinga's new Executive Director) and household leaders in our unit, Sis. Grace and Bro. Bro. Manny Cajipe
Bonding time with my kids

Through thick and thin, we in COUPLES FOR CHRIST community remain faithful to the mission God has set out for us --- bringing glad tidings to the poor and renewing the face of the earth!


HAPPY 26TH ANNIVERSARY TO OUR CFC COMMUNITY!
Labels: Couples for Christ